We are the only company actively marketing WYPAMAKA!
Now we offer this unique opportunity to you. Buy the exclusive rights
to use the trademark for R 100 000 and market the product as you please!

Wypamaka

Drywipe Markers
"Wipe-a-Marker"
Product info
Wypamaka Logic

The WORLD of WYPAMAKA

Welcome to the WORLD of WYPAMAKA, where most writing is visible and you will probably not hear the professor or lecturer apologise at the beginning of his session, saying:
"Sorry to you guys at the back, you won't be able to see, but just listen carefully"
Why would he not say it before he starts his lecture?
Because he's using a Big Nib White Board Maker - WYPAMAKA - which draws broad lines and is visible even from the back of the auditorium. He can make his heading BOLD and COLOURFULL and really get his message across.
Why should a learned, intelligent, educated professor apologise for his writing instrument? Have we become so accustomed to apologising before making the first point of our lecture?
Student Benefits
This is the world where the student does not have to squint, when he looks up from his desk at the white board in front of the classroom, to see what is squiggled in threadlike writing. Oh No! Now he can see the words at one glance! Ah, what a pleasure! This is called: To reinvent reading!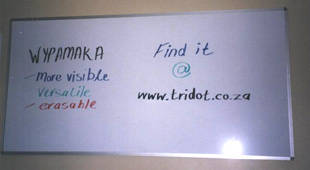 Our vision - The Automatic Choice
Usually one would find on the stationery shop shelves, a choice of at least two brands of 10 mm big nib permanent markers and it would only make sense to find a white board marker hanging next to it, offering the same nib size. This should not only be the automatic choice of shopkeepers, but of the lecturer as well. When he thinks of writing a heading, he should, as a reflex, automatically reach down for that big nib white board marker - WYPAMAKA - lying on the railing below amongst the other ordinary markers and write the heading in fat bold letters! One day everyone will do it this way. This is called: To reinvent writing!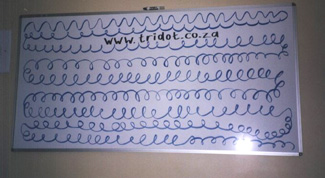 The Trademark and Marker label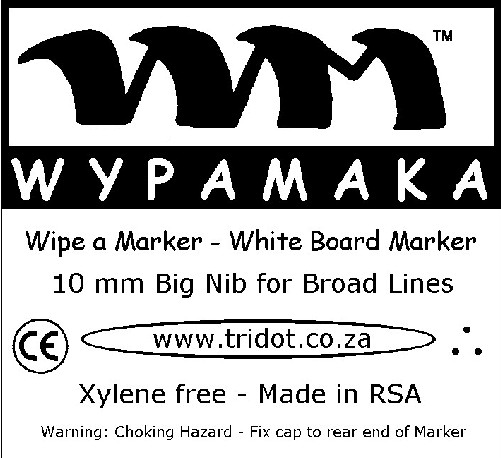 Don't Scratch!
People are so used to scratching up and down in order to get a nice fat letter " A or B " instead of using a thick nib marker like WYPAMAKA.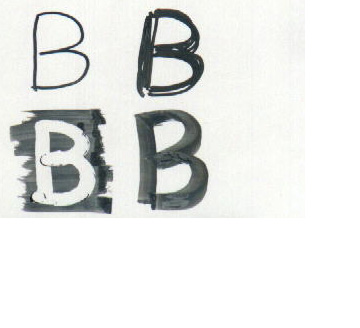 Notice how I erased parts of the RED letters below with my finger.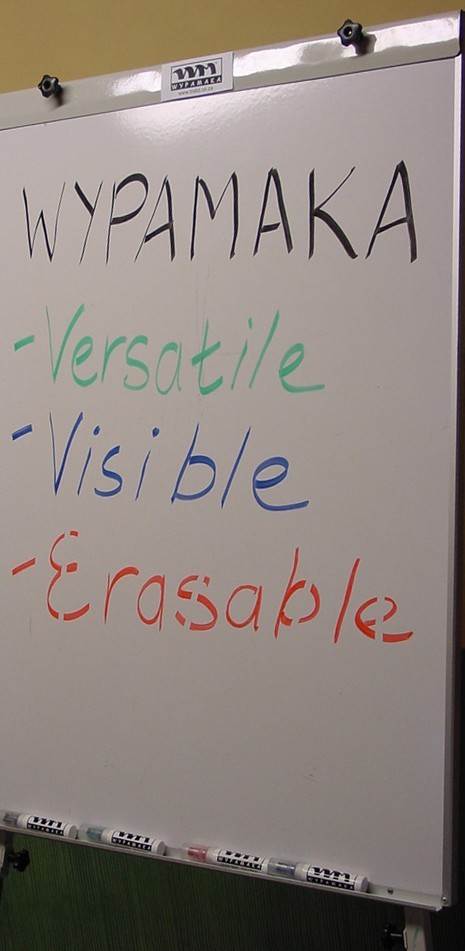 Promotional
Markers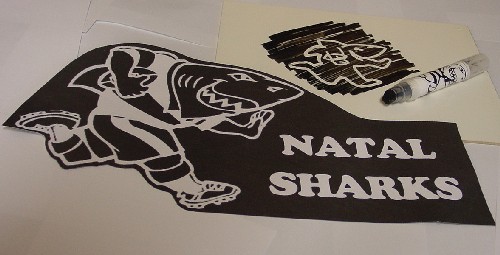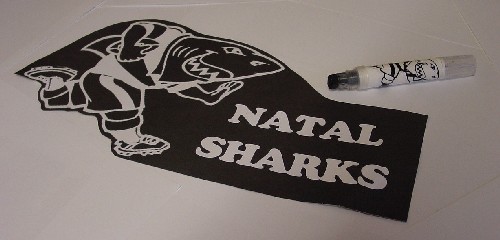 What Wypamaka Looks like
Uncapped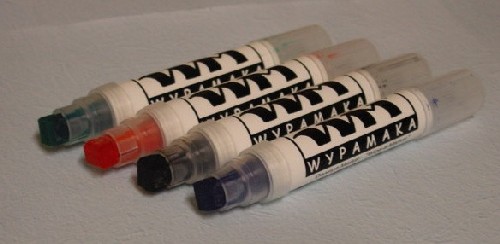 See-through caps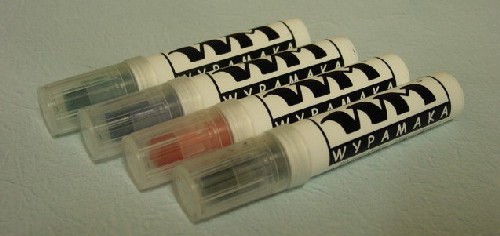 OTHER USES
Writes on and wipes off glass!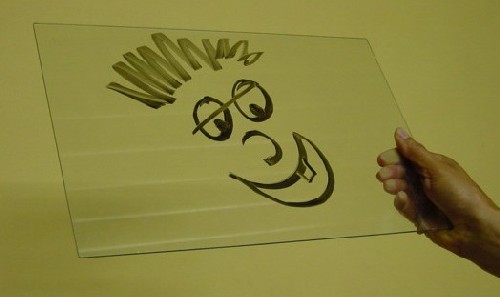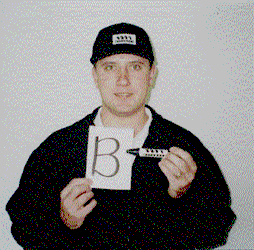 Previous Nib Design:
(Available on special request)
10 mm Chisel Nib

---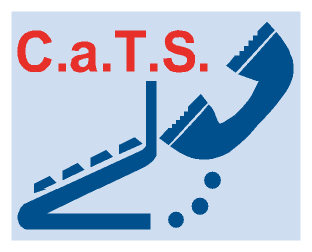 Webdesign by C.a.T.S. cc
Comments to Webmaster
Page-Layout Last Updated :19 February 2008
Copyright © 1999 - 2000 C.a.T.S.cc
---